Little Chalfont Home Styling
Client Brief
2013 – We were commissioned to bring some warmth and colour to the living room and dining room.
2017 – Following the success of the 2013 project we were then instructed to design the Master Bedroom and two further bedrooms, the new kitchen extension, landing and hallway.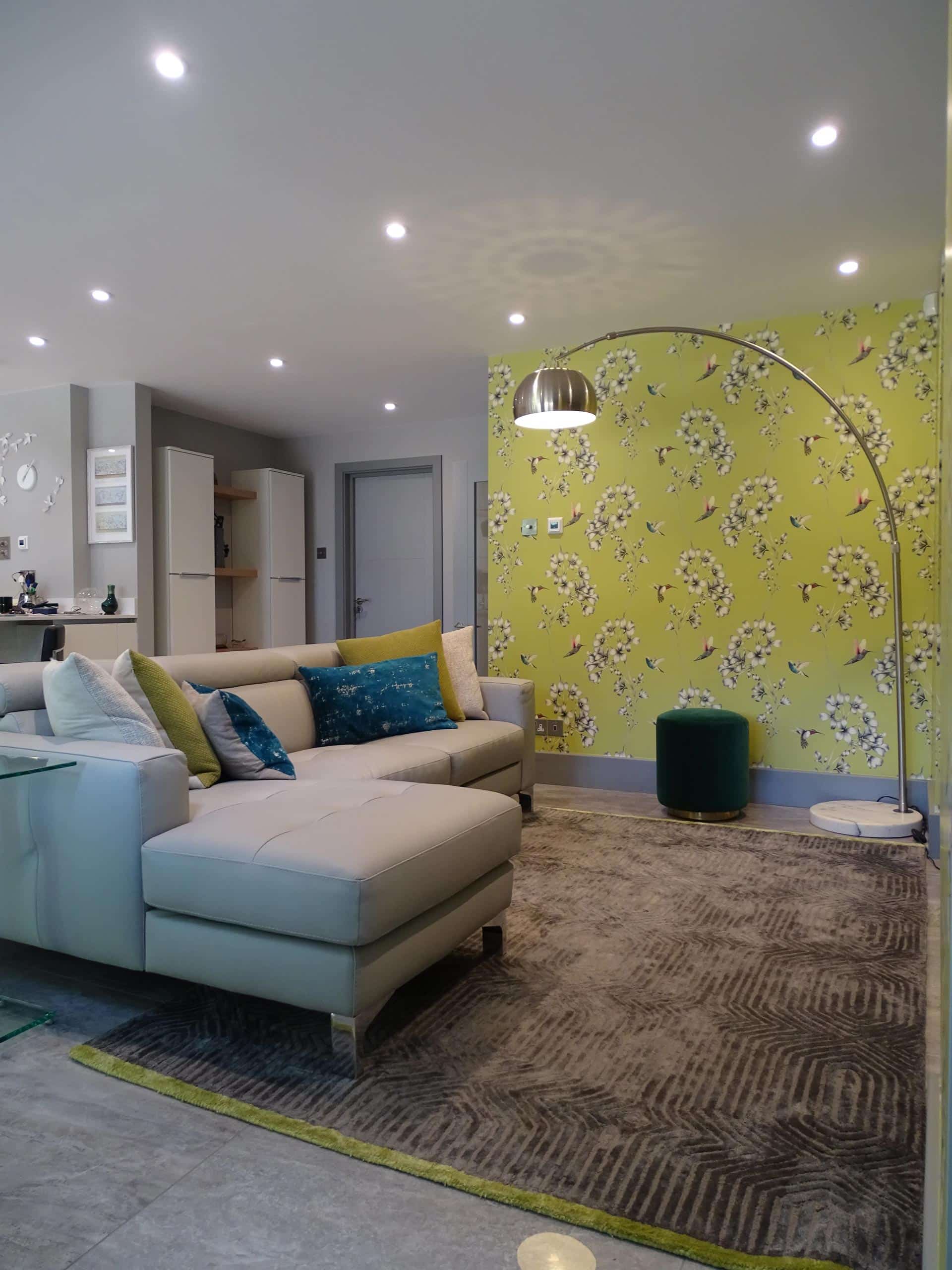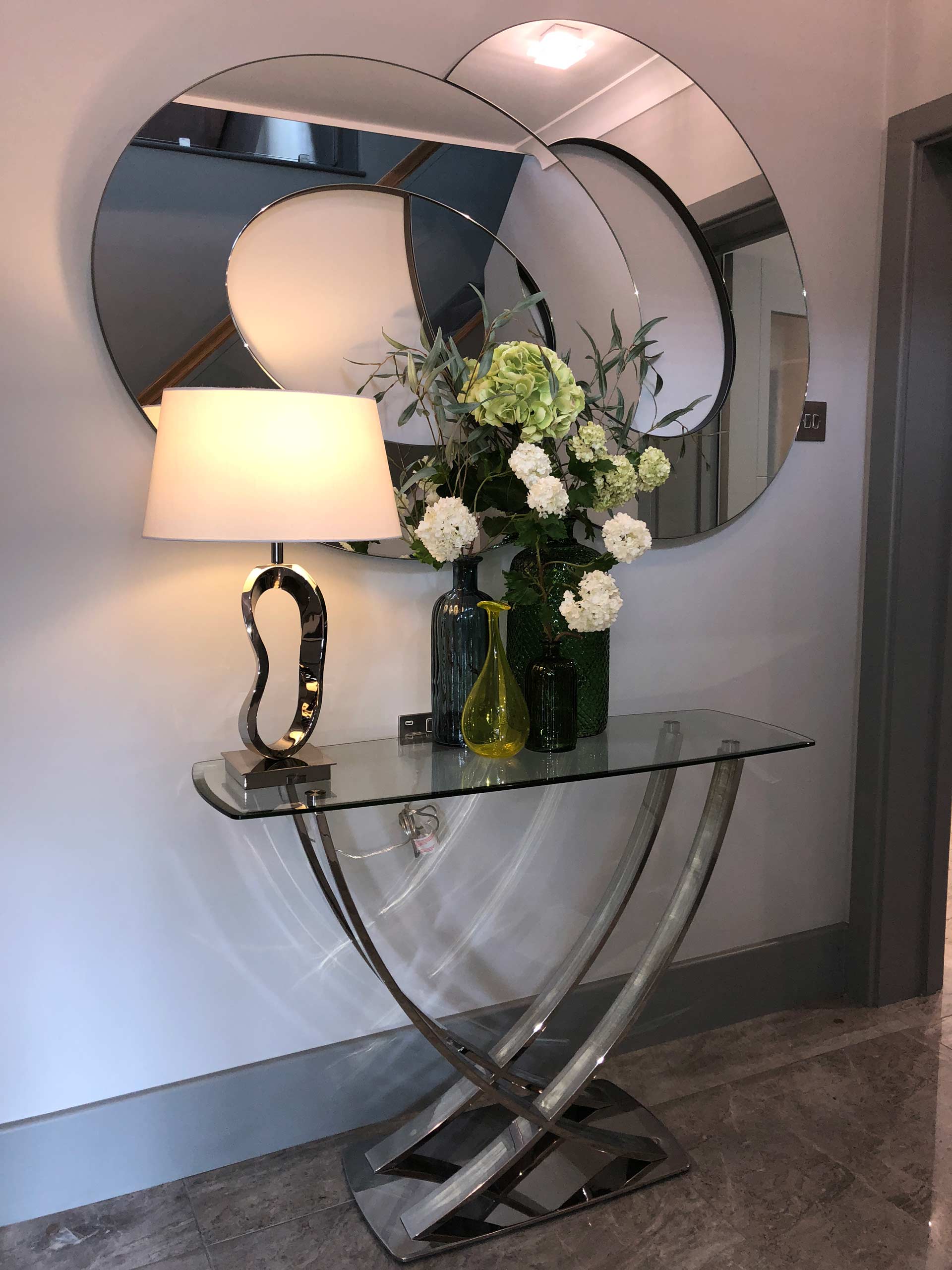 Solution
A colour scheme was created and alongside the owner we sourced furniture, soft furnishings, wallpapers and lighting throughout.
The old staircase was removed and replaced with a new contemporary glass version. The extra large wall mirror and cascade lighting, bounce the light around the landing, whilst the bedrooms are cosy and warm, with small pops of colour for depth.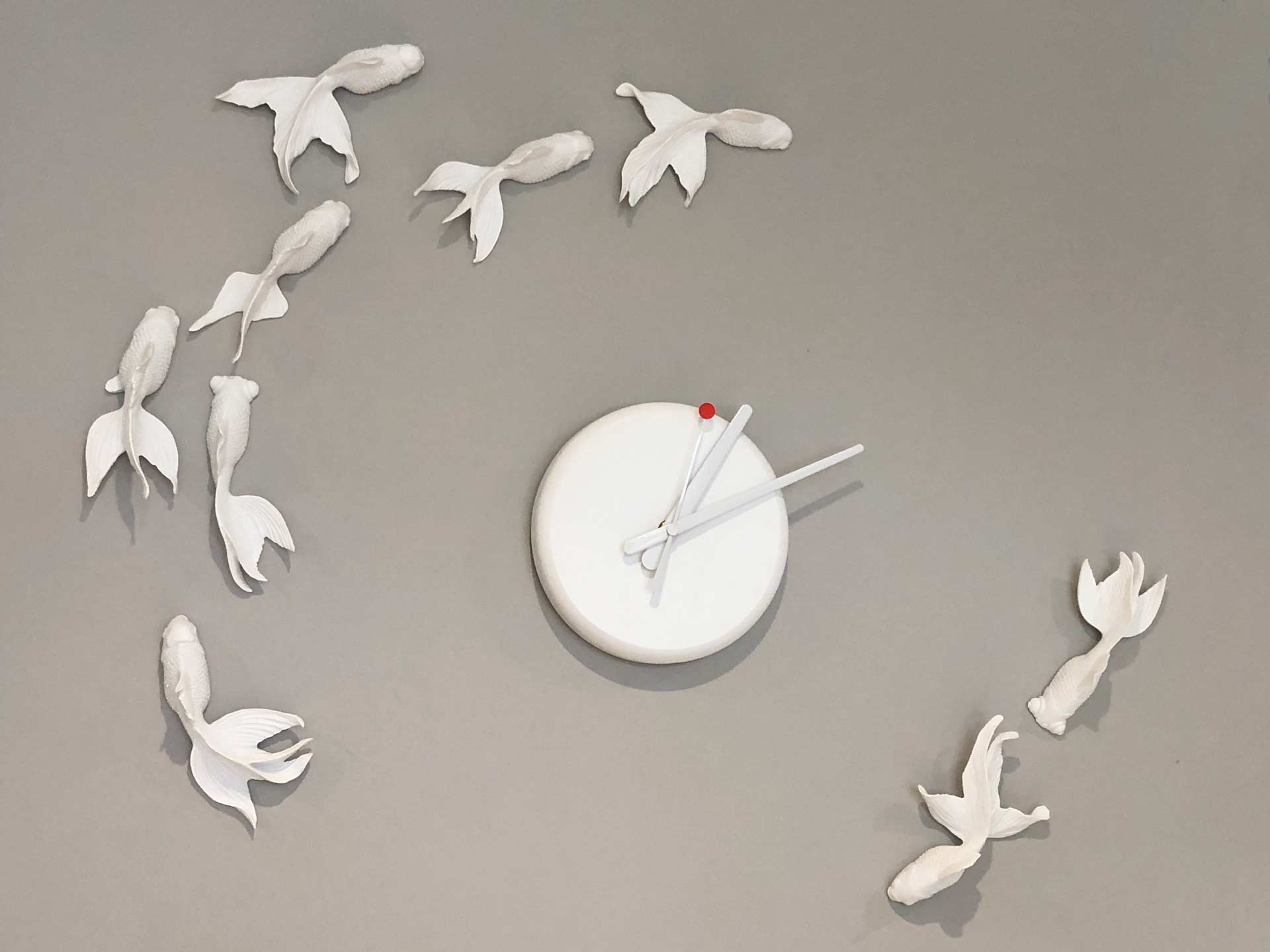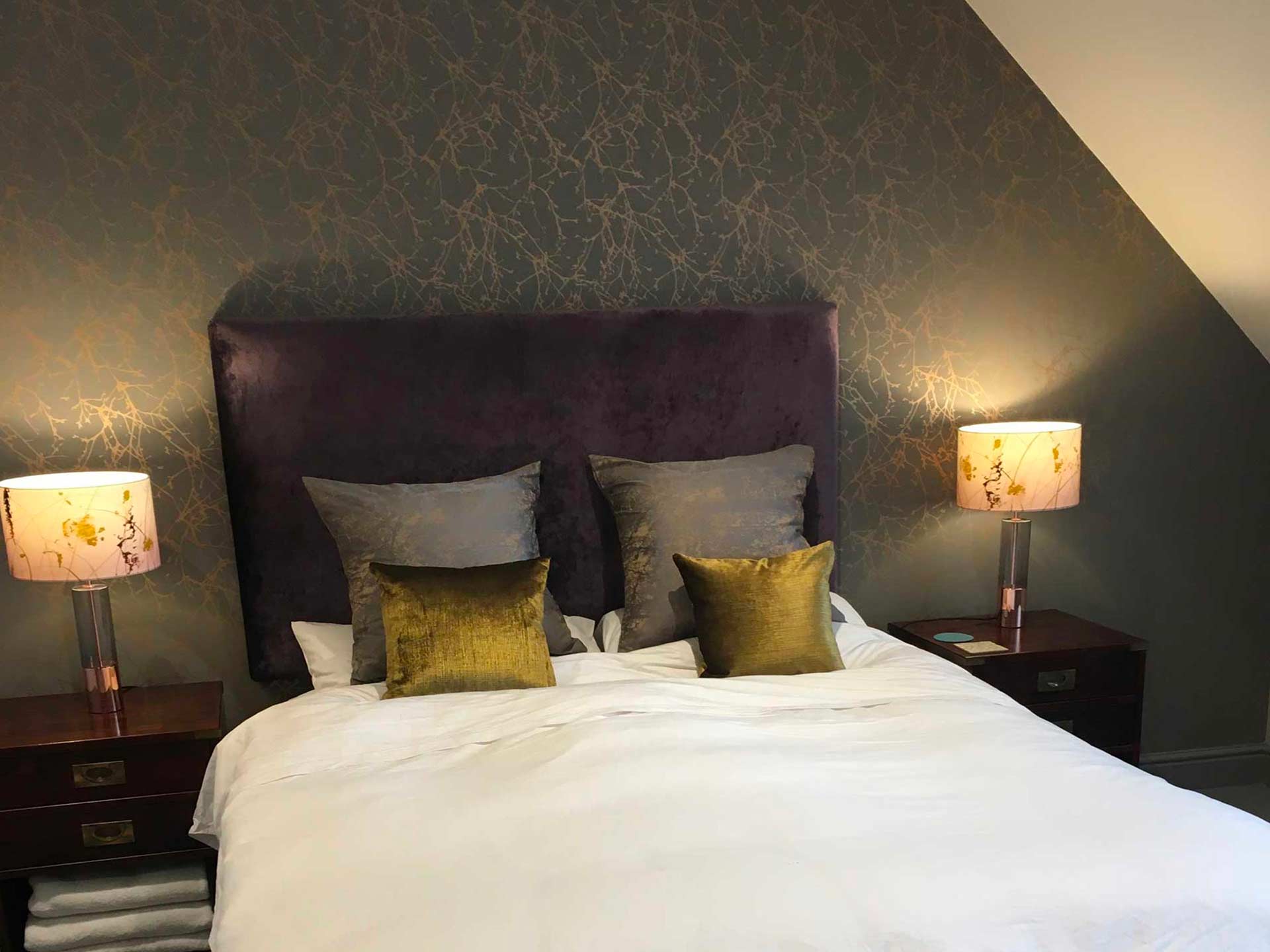 Testimonial
Sasha has been a great help to me over the past few years. Initially, with a smaller design project of my dining and sitting room and then last year, following a house extension, she helped me with almost everything from paint colours, curtain fabrics and furniture selection to tiles and bathroom fittings. Her help made redesigning my whole house such a pleasure and the house looks fantastic because of her influence.